This is a guest post by Daisy Atkinson. If you want to guest post on this blog, check out the guest post guidelines.
This is something I've been hearing a lot lately, and just mentioning the name to a friend while he was excitedly tapping away on Twitter, seemed to bring him up short. 'Well, I never really use Facebook these days, there's no need.'
Now this really shocked me. Throughout school and university we, like everyone else we knew, had communicated tirelessly through Facebook. The popularity of which caused some people to shut down their profiles during exam time just to avoid failing from 'Facebook addiction'.
So why is interest for the network now waning? Facebook engulfed the popularity that Myspace once had, but now, with the advent of an entirely new generation of social networking tools, each with their own unique selling point, has Facebook had its day?
Survey and Statistics
A poll conducted by Ipsos, taken from a sample of 1,032 Americans, revealed that just over a third were using Facebook with less frequency than they did six months before. Those polled described the reason for this being that Facebook had, for them, become 'boring', 'not relevant', and even, 'not useful'. This is a shocking report when, in a digital age, the importance of social networks
has never been so apparent for communication, marketing and research both at work and at home. What is even more surprising is the idea that the most prominent social network of this digital era is now losing clients.
According to another survey of 1000 Americans, an astonishing 80% also admitted to never having bought products as a result of advertising on Facebook. From a business perspective, this is an extremely worrying statistic, especially for the thousands of companies using Facebook for the purposes of e-commerce.
It is to be expected that Facebook's most popular age bracket for users is 18-34, as this encompasses the generation in which it began, however, what is slightly surprising is that Facebook retains its popularity with this demographic when there are far more complex social networks available to what I would consider to be the age bracket most fluent in social networking.
Complaints about the network often concern the enormous catalogues of photos that stagnate on profiles, or vast amounts of spam from the variety of games available on a network that was never designed to be an interactive gaming site. I must admit that I recently fell victim to Tetris on Facebook one boring Tuesday evening, but with my attention now firmly turned towards the burgeoning social networks, neither has held my attention in recent months.
There are other options out there that are not necessarily bigger than Facebook, but a hell of a lot better in satisfying your specific needs.
Twitter
Even one of Twitter's directors recently stated that he still hadn't figured out the basis of Twitter's appeal, but in my opinion the key lies in its constant state of flux. The ability to post photos, videos, comments, links, and likes cover a lot of the popular aspects of Facebook but with much faster and simpler processes.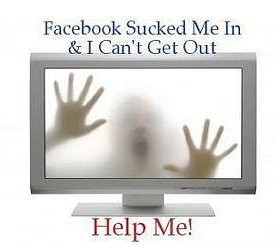 Instagram And Facebook
Instagram is the new and more interesting approach to photo media, as it allows the user to have a more interactive relationship with their product by altering the outlook of photos. Facebook has played a blinder by getting involved with this application, as it has revolutionised the users' approach to storytelling through photos, and has enabled Facebook to adapt to its requirements through Timeline, making the photos more accessible according to date and event.
Before the arrival of Instagram, unless there had been a particularly interesting event in the last few days, Facebook didn't produce anything more appealing, visually or textually, than any other social network.
Of course the simplicity and size of Facebook has attracted, and will continue to attract even older generations wishing to publicise their antics online, but the functionality and appearance leave a lot to be desired for the more discerning social networker.
Facebook chat for instance, while reaping the benefits of its new arrival during what I consider to be its most progressive stage, is still one of the most limited real time conversation applications around today.
Despite its relative drawbacks, the social network has successfully retained a global following for a number of years, and through some trial and error periods spent optimising layout, has stayed ahead of the social networking game since its
creation in 2004.
If Facebook continues to create connections with developing applications like Instagram it may survive a little longer, but my prediction is that this generation of more demanding social networkers will flock to something new and shiny for a piece of the action.
Author Bio
Daisy Atkinson is an English graduate from The University of Liverpool. She currently works as an online marketing intern at Quick Lingo, for whom she
writes articles, manages their news portal, The Daily Polyglot, and operates their various social media platforms. Daisy also writes for FE News and for a number of other online publications.